Services
Service
Information
Torch Festival (July 26, 2019)
The Torch Festival is a grand festival of the Yi, Bai, Naxi, Jinuo and Lahu people. The festival has profound ethnic cultural meanings, and is called the "Eastern Carnival", whose main activities are Bullfight, Goat Fighting, Chicken Fighting, Horse racing, Wresting, dance shows, beauty contest, etc..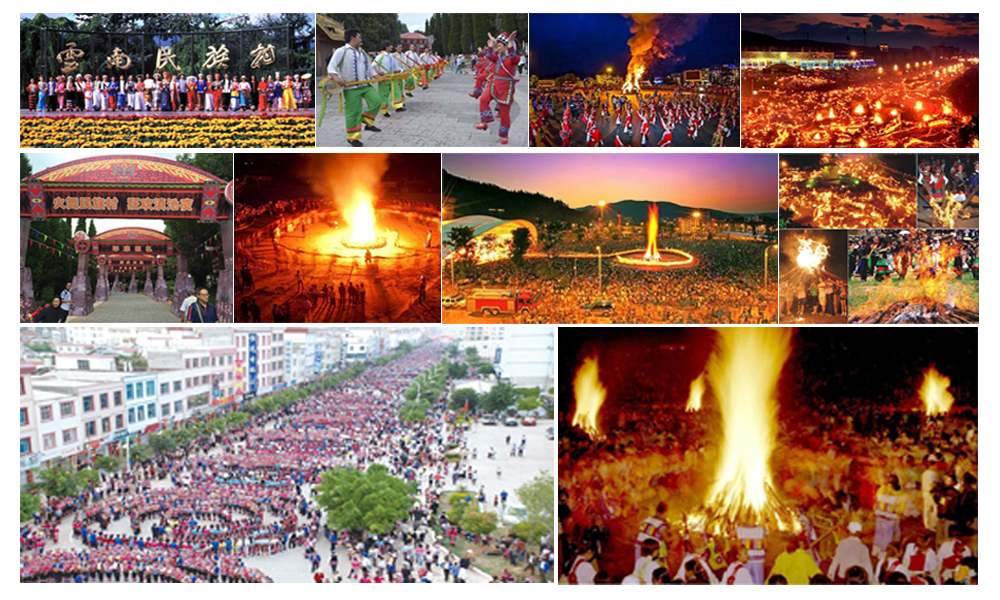 Yunnan is a place where you don't want to leave as you are there and where you would like to come again after you leave. It is renowned for its beautiful natural scenery, splendid historic sites and gorgeous ethnic customs. It has always been named "a mysterious place", and borne a name of "City of Spring", "City of flowers", and "The South of The Colourful Cloud", which attracts the visitors from all over the world. Yunnan where is beautiful and rich is a treasured place in Southwest China, with its broad area, spectacular mountains, abundant resource and pleasant climate. The slope, whose elevation ranges from hundreds of meters to thousands of meters above the sea level, can have "four seasons in one mountain, different views in a 10-kilometer distance." Most areas of the province have a low-latitude plateau climate. Kunming is like spring all year round, which tells the true story of Kunming.
Scenery In Kunming:
Shilin scenic spot, Jiuxiang scenic spot, Dianchi Lake, Western Hill's Scenic spot, Yunnan Ethnic Village, Cui Hu Park, Yunnan University, Dongchuan Red Earth scenic spot, Golden Horse and Jade Cock Memorial Archway, Yuantong Hill Zoo, Guandu Ancient Town, East and West Tower,etc,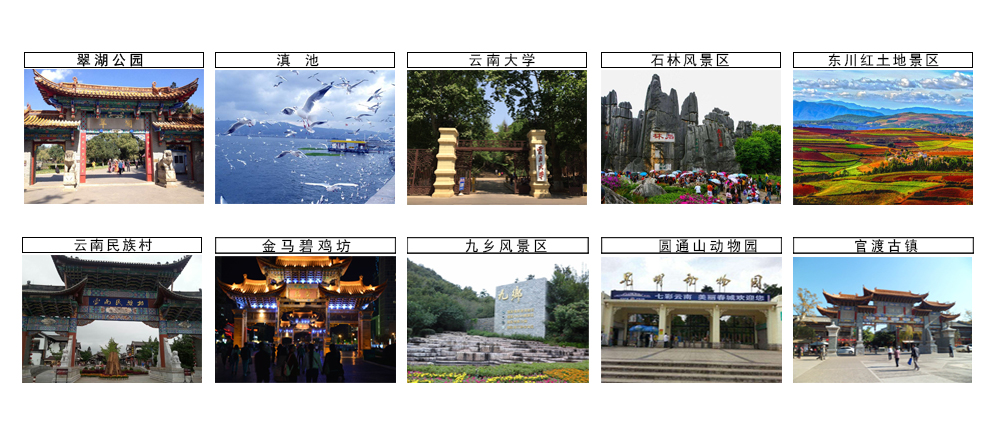 Scenery In Dali:
Dali Old Town, Erhai Lake, Chang Mountain, Cangshan, Butterfly Spring, Chongsheng Temple, Xizhou, Demi-Gods and Semi-Devils film city.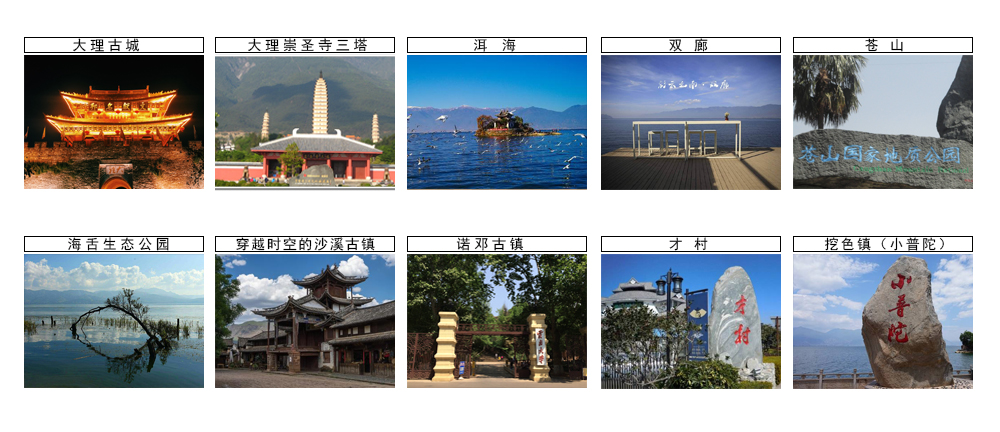 Lijiang Old town, Jade dragon Mountain, Lugu Lake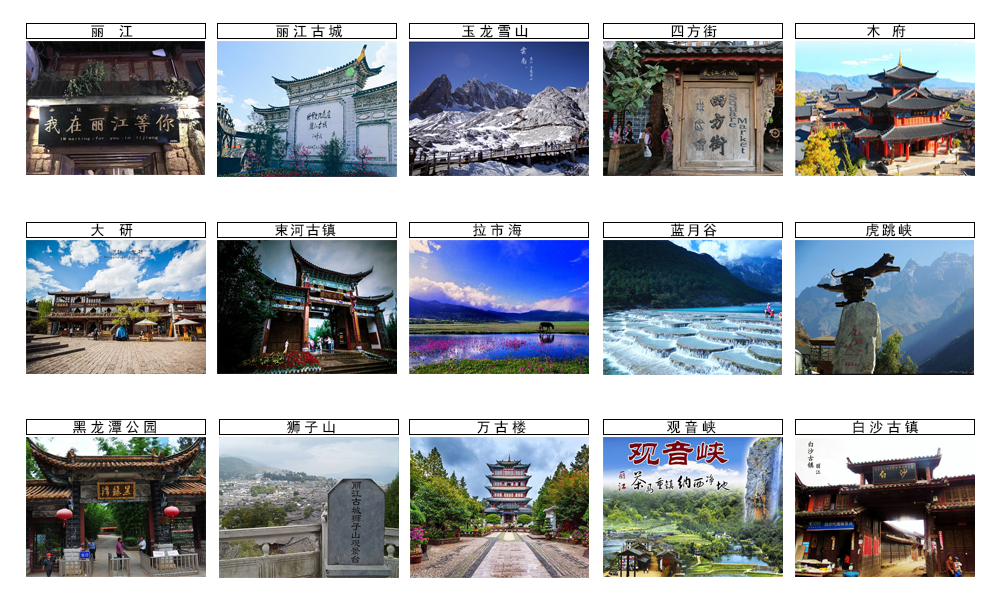 Mainri Snow Mountain, Feilai Temple
Tips for travelling in Yunnan in summer:
Summer is the rainy season in Yunnan, as well as the high season. Yunnan in the rainy season,indeed, is the best season to demonstrate the grace and elegance of South China's scenery, which is blurred and half shown. It often rains at night in Kunming, and seldom rains in the day, so it will not have any impact on your travelling, instead, it will allow you to have a better experience in the day. The feature of Yunnan's weather is that when it rains it will soon be cool like autumn, and there is a big temperature difference between the morning and the evening in Yunnan.Even in summer, it is suggested that tourists to Yunnan should bring some coats in case of getting cold.